Read the card the spectator chooses by your phone or Hugo Shelley's Insight!
🎴 Introducing the Luna Blank Cards
Every Luna NFC/RFID cards have an NFC chip inside (ISO 14443 Type-A 13.56 MHz). They were manufactured by a professional printing company, using plastic cards with a paper-like surface. Their quality is just amazing. Make sure you check our poker NFC/RFID cards with 52 beautiful faces and 2 jokers.
You can use the cards with (the list is expected to grow):
the PeekSmith app + your phone's NFC reader (assign any values to the cards)
the PeekSmith app + the Insight reader (program the cards with the Insight app)
PeekSmith 3 + the Insight reader (PS3 connects to the Insight reader and displays the card values)
The cards are compatible with Hugo Shelley's Insight, and with most mobile phones with an NFC/RFID reader - the latest iPhones and also Android phones are compatible. Please check your phone's specs, as some big brands have no NFC/RFID readers in them. If you can pay contactless with your phone at a Visa or MasterCard terminal, it is likely that your phone has a reader, but we cannot guarantee it.
🔙 Luna Card Backs
The Luna back design was created by András Bártházi (designed by wildgica). It is a moon and starry night-inspired one-way design, with amazing details. As a one-way design, you can use the cards as any other one-way deck, for example:
separate specific cards and recognize them,
or ask the spectator to select a card, then secretly rotate the rest of the cards, and finally, ask the spectator to put her selection back into the deck.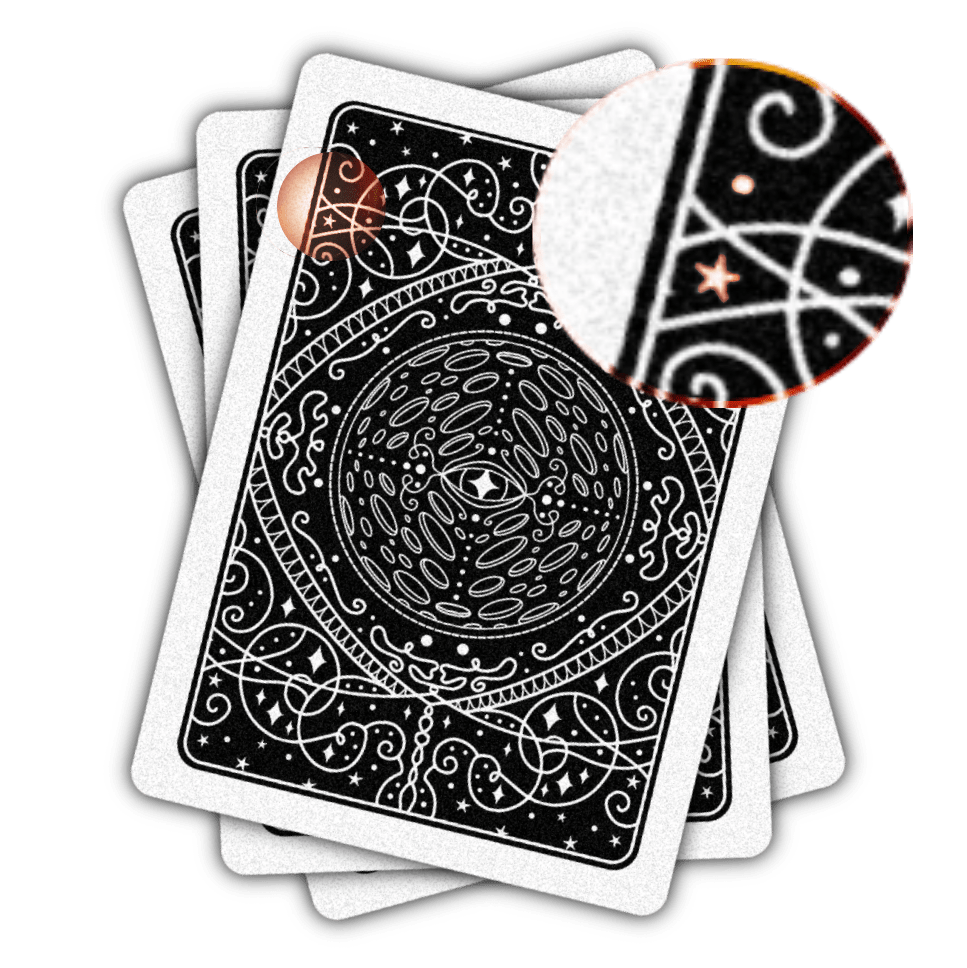 ♠️ Blank Card Faces
Our blank NFC/RFID cards are available as a 54 card deck, or as 6 card sets. Their faces are empty, and you can customize them with a permanent marker or with stickers. Assign a text to the cards in the PeekSmith app, and peek it with PeekSmith 3, or assign a time to a card, and the TimeSmith app will set it on your SB Watch. Or just draw or write anything on them in front of your spectator to reveal later which card was selected by her.
The cards can be cleaned with warm water, and permanent marker writings/drawings can be removed with alcohol (please note that some marking may remain on the surface if you are not cleaning it in short term; you can buy alcohol for the cleaning in a pharmacy).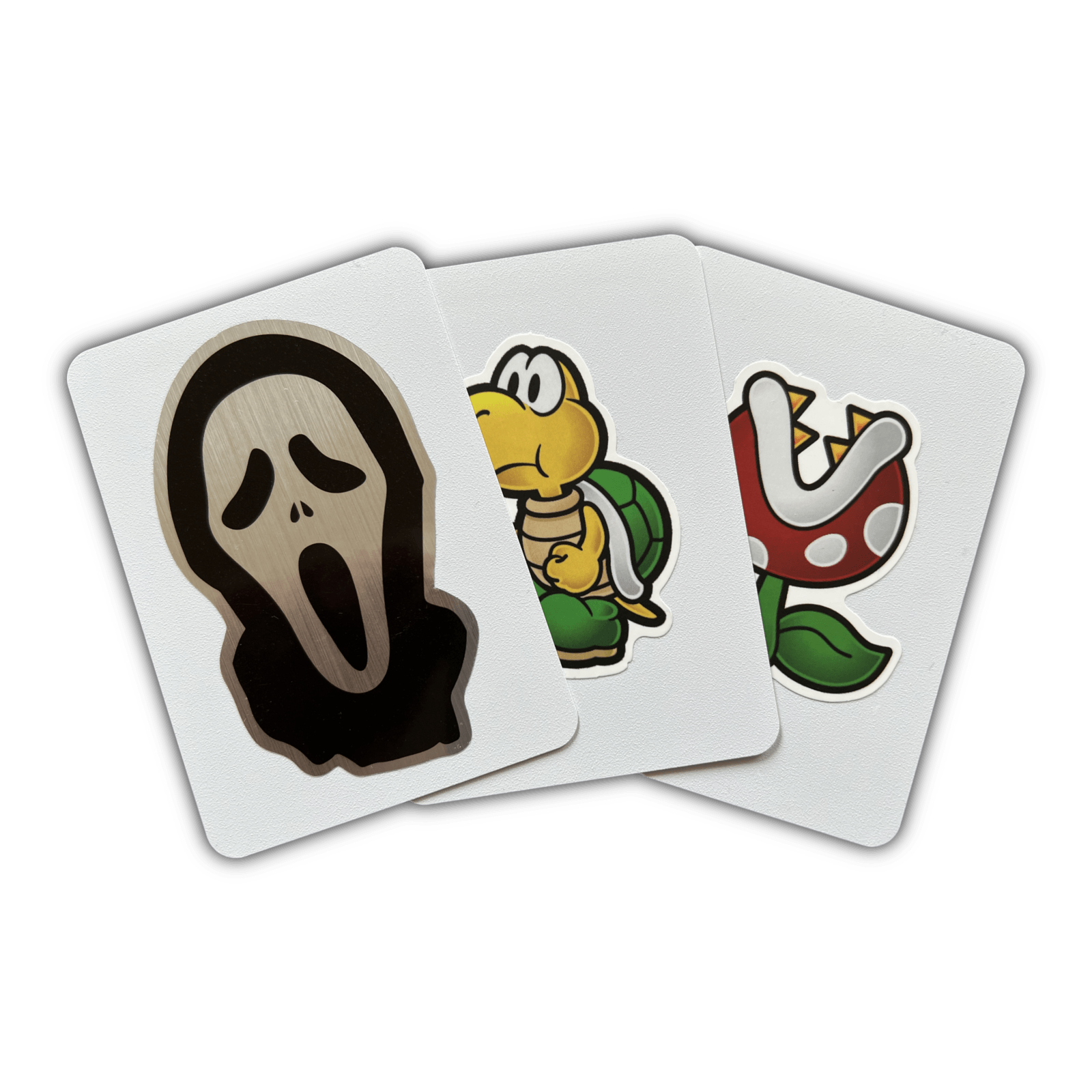 👌 Working with the Cards
The cards are Poker sized (about 63mm x 88mm). Our main goal was to create durable cards, as they are not the cards you would like to trash after a few days of usage. Made from plastic, they can be cleaned with warm water, and also can be blended. Their thickness is about 0.38mm, which is slightly thicker than normal paper cards (normal cards are usually about 0.31mm thick). Roughly 44 of them fit into a regular card box.
These cards are not suitable for cardistry. You can handle them as normal cards, but they are not as flexible and smooth as a Bicycle paper card with an Air-cushion® finish. If you have worked with similar plastic cards without NFC chips, then you have an idea of they look.