First Steps with Ray
Congratulations on owning Ray, the magnetic sensor designed to accurately locate coins or other magnetic objects. Ray works seamlessly with PeekSmith 3 or your mobile phone (PeekSmith app), vibrating to indicate where a magnetic object is hidden by the spectator.
Ray also has a movement sensor and accelerometer. We are using it to improve the sensing of the magnetic field, however, it can be used for recognizing gestures, or Ray can be used as a simple movement detection device - we have so many plans!
In the package, you should get your Ray and a wireless charger.
We recommend joining our PeekSmith Facebook group for updates and discussing your ideas. It is a welcoming and active community you will love. 🙂
Charging Ray
The Ray package includes a wireless charger and a micro-USB charging cable. To get started, ensure its full charge by plugging in the charger and placing the Ray on the spot with the correct side facing up (Please try which of its two sides it loads on and mark it for yourself if you want). Verify that it is properly positioned and that the LED next to it is pulsating. If not, adjust its placement accordingly or try the other side of the Ray. You can charge 3 devices at a time.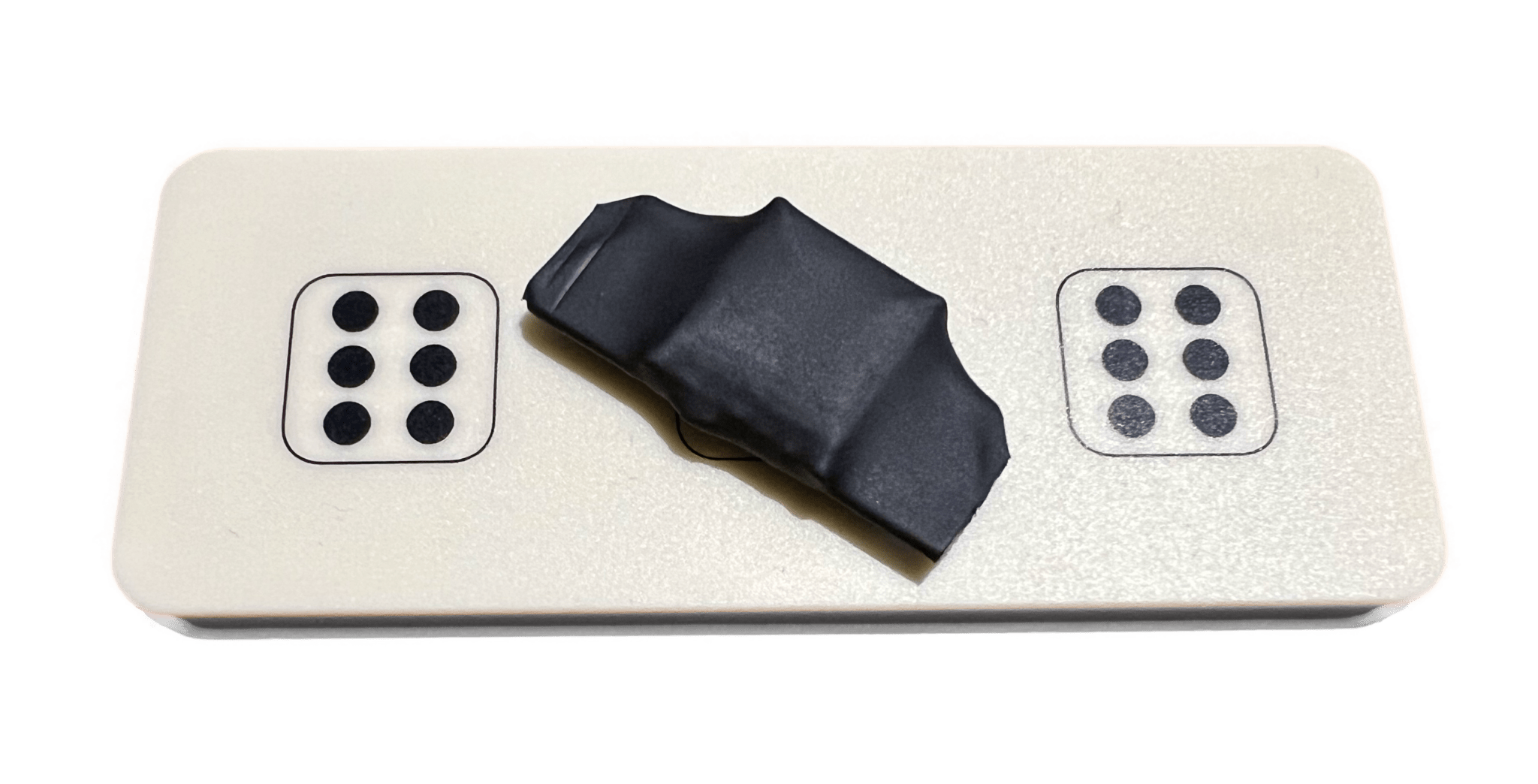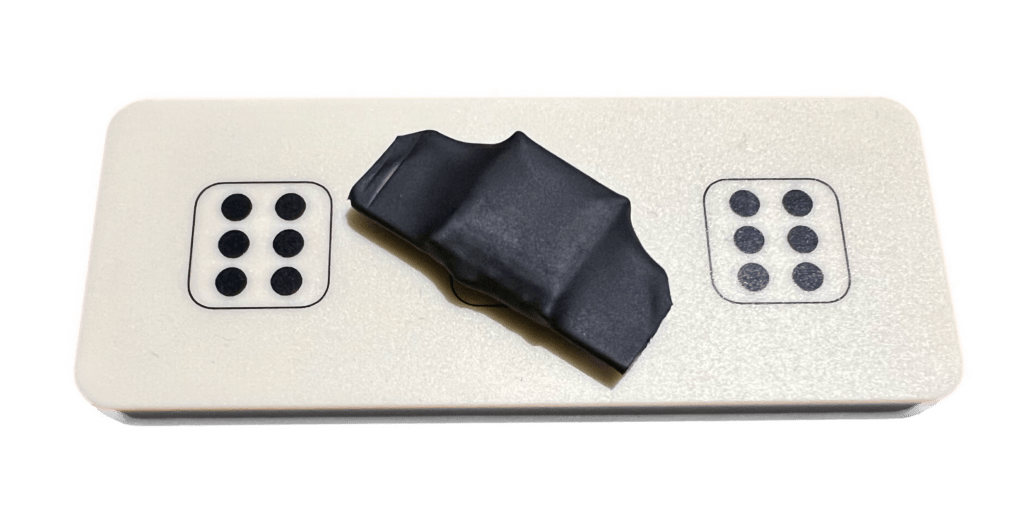 A blue LED indicates a successful charger connection. During charging, green LEDs pulsate slowly next to the sensor. When the sensor reaches a 100% charge, its LED will stop pulsating. For a more thorough charge, you can leave the Ray on the charger for an extended period.
If the Ray hasn't been used for an extended period and its charge is very low, the charger may not immediately display the green light indicating charging. Leave it on the charger for a day, and it should start charging.
Turning ON the Ray
Ray turns on when you shake it, and turns off after 30 seconds if it's not connected. It means that you should ideally store them in a still place.
Ray with the PeekSmith App
We are working on adding support to the PeekSmith app. The idea is simple: your phone will vibrate when Ray senses a magnetic object, and/or announce it if you have the Audio Assistant add-on. Head-tail reading is on its way as well.
Ray with PeekSmith 3 in Standalone Mode
We are working on adding support to PeekSmith 3, so you can use Ray without your phone (PeekSmith 3's standalone mode). The feature is coming with the firmware 1.8.x release. Make sure Ray is not connected to an app, and you have the latest PeekSmith 3 firmware. Then press and hold the front right button of PeekSmith 3, and it will start looking for known Bluetooth devices. Shake and turn your Ray to wake it up, and PeekSmith 3 will connect to them. After 20-25 seconds, it will stop scanning for more devices, but you can press the right button to immediately stop the process.
Important Thoughts
We have collected some thoughts about using the device:
Don't touch it directly to a strong magnet, or keep it near to a magnet for a long time - Ray is sensitive, and it can be temporarily magnetized if you do so.
The default magnetic field can vary based on your geographic location. We think we have prepared for a global release, however, the app and PeekSmith support might need some upgrades if there are issues with it. We can add calibration and sensitivity settings if necessary.
Large speakers and metal can alter the default field around you as well (think about a stage). Always test the device at the place you are using it.
The latest iPhones (probably Androids as well), Apple Watches, and some smartwatch straps have strong magnets inside. Some metal watch straps can alter the magnetic field, too. They might cause false magnetic field detection, try keeping them away from Ray.
Your audience member might wear a magnetic object or have one in her pocket. Prepare for this situation.
Maintaining Your Ray
They have LiPo batteries inside, so you should not allow them to fully discharge. You should charge them every 3 months at least. If you don't use them for a long time, charge them to 100% and keep them in a still place.
Ray is not water-proof, keep it away from water or wetness, and handle it carefully to avoid breakage.